Home
About
Products
Contact
Telecommunications software and wholesale.
Creating specialist brands delivering easy to use, online, telecoms services.
Founded in 2005, 3G Telecoms is a privately held British based company. We create and deliver bespoke telecoms brands with a global footprint. Our aim is to make difficult telecoms services accessible to non technical users and provide an internet service layer to old-school telecoms protocols.

Our team work on multiple projects on cross-functional teams to ensure that the 3G Telecoms brands make an impact in their respective niche.
Validating the world's telephone numbers
HLR Lookup checks numbers quickly with a real-time response. The responses include any numbers that are no longer in service (dead) and numbers that are not recognised (invalid). Our batch facility has made it easier than ever to upload thousands of numbers at once.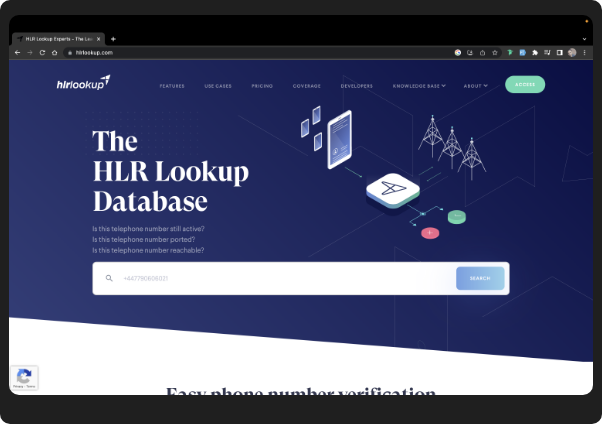 Reliable way of checking numbers against the TPS Register.
TPS Unlimited makes this process fast simple and unlimited! For a minimal monthly fee you can ensure you never advertise or market to anyone registered on the TPS. Eliminating the risk of large fines and ensuring the reputation of your business remains intact.